Lightweight and Portable for those tiny areas on your Desk, Car, and hard-to-reach spots!

Belle's CliffClean™ Vacuum is specially created to tackle small messes. You can easily clean up hair strands in your bathroom, salt and pepper flakes on your kitchen counter, and crumbs on your table with ease!
Perfect for those pesty crumbs, dust, and hair, in those hard-to-reach Areas!
Dual Airflow can vacuum and pump inflatables and balloons with ease
Use it for all the tiny spaces! Belle's CliffClean™ Vacuum is perfect for the car, kitchen tables/counters for loose salt and pepper, your laptop keyboard, study desk for strands of hair, bathroom, etc. Great for literally any space that a big vacuum can't reach!
The most versatile cleaning tool that can effectively tackle all those small and hard-to-reach spaces. Whether it's the loose salt and pepper on your kitchen table or counter, strands of hair on your study desk or laptop keyboard, or the bathroom, this device is perfect for the job. It's a great option for any area where a traditional vacuum cleaner can't reach.
Designed with a USB rechargeable feature, a built-in 2000mAh battery, and a powerful 6200RPM motor. It also features fast charging technology and has a quick 3-hour charging time, with built-in overcharge protection. You can expect around 40 minutes of continuous working time, which is sufficient to clean most areas of your home, office, or car.
Easy filter cleaning process
To clean the filter, simply remove it from the dust cup and wash it with water. It is safe to be soaked and washed, so you can rinse it thoroughly and dry it for reuse.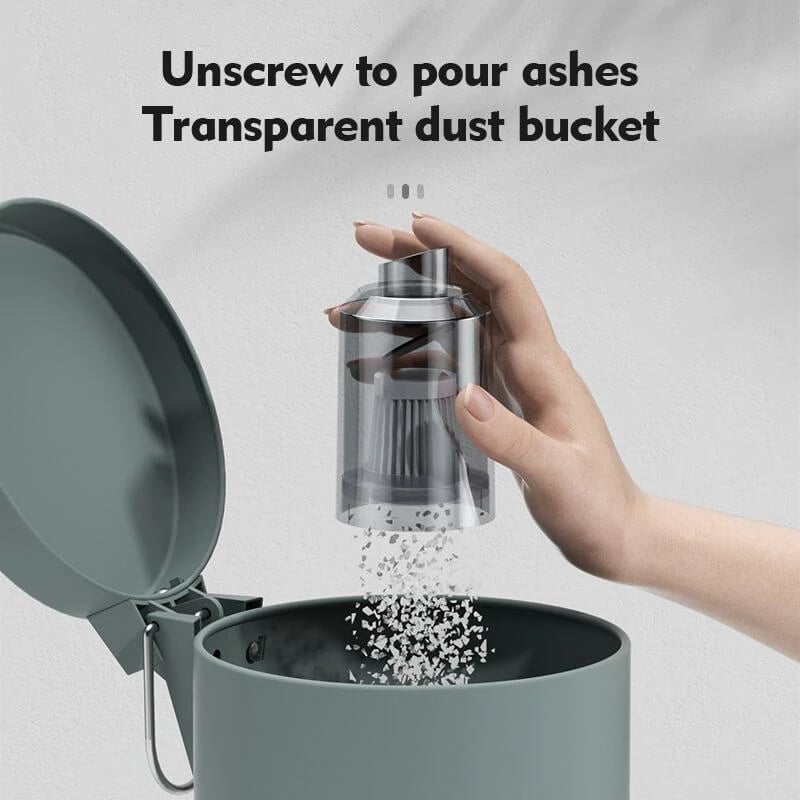 Built-in light
MiniClean™ is equipped with a cleaning light. You can easily see the garbage that needs to be cleaned in dimly lit or narrow places. Small and portable, very easy to store and carry.
Belle's CliffClean™ Wireless Handheld Vacuum Cleaner comes with a convenient cleaning light that makes it easy to spot any debris in dimly lit or narrow spaces. It is small, portable, and effortless to store and carry around.

Click on "ADD TO CART" to SAVE 51% OFF TODAY - Get yours now! 
Details: 2023 Release
Weight:320g
Battery: 2000 mAh
Vacuum suction: 9000Pa
PACKAGE INCLUDES:

1 x Belle's CliffClean™ Wireless Handheld Vacuum Cleaner
100% Satisfaction Guarantee

 and 

30 Day, no-hassle returns

 

✅
Here at Belleattheball, our main focus is customer satisfaction. That is why we offer a 30-day customer guarantee. If your item, for whatever reason, has any issues, we will send you a replacement with no questions asked.

Please get in touch with our support team at support@belleattheball.com if you have any questions or concerns regarding your package!
Click on "ADD TO CART" to get yours now!