**Due to the abundance and urgency of orders sterilizers will come either in black or white based on the stock amount**
Designed for a Safer Atmosphere
UV-C light with ozone can kill up to 99% of viruses, bacteria, molds, allergens efficiently. It removes odors in 360° to help create a safer living environment that can purify the air.
AIRIFY™ UV Sterilizer is a portable UV-C sterilization lamp that uses the same light to target small areas and compact rooms at 360°. With a power usage of 2.5 Watts, AIRIFY™ UV Sterilizer has an effective range of 4.5 feet to clean areas like your washroom, car, bathroom, baby's room, office, pet room, cabinets, or targeted areas in your room.
AIRIFY™ UV Sterilizer covers the entire area in a 30-minute sterilization period automatically shuts off after finishing, saving energy. The combination of UV-C light and ozone provides a double-sterilization effect.
[Note: The ozone produced from AIRIFY™ UV Sterilizer contains odor and should be ventilated for around 45 minutes after disinfection]
Utilize medical-grade sterilization in a portable UV-C lamp. For larger areas, you can use multiple Smart UV's to increase your coverage. The compact small size of only 6 inches, AIRIFY™ UV Sterilizer is extremely portable and easy to place anywhere in your house or on-the-go. 
Protect your health and those in your house with medical-grade UV-C sanitization.
INSTRUCTIONS

Press and hold the button until it flashes blue. The lamp will start to turn on after 10 seconds.

After 2 minutes the light in the tube will be fully on and you should have left the room by now.
The UV lamp automatically shuts down after 30 minutes of sanitization.
Let the room air out for 45 minutes to allow for the ozone to disperse.

Return to the room and enjoy a clean, fresh room.
What are the benefits of a UV Lamp?
UV-C light operates to inactivate viruses and can kill germs and bacteria in around ~10 seconds at 6 inches away. 
We extend this out at 4.5 feet in 360 degrees - across a compact room (AIRIFY™ UV Sterilizer works better in enclosed spaces) over 30 minutes. This creates good results and clean rooms. AIRIFY™ UV Sterilizer's effectiveness is lowered after 4.5 feet of coverage.
The Double Sterilization Effect
UV Sterilization slows viruses and oxidizes the air. This oxidation happens with the release of ozone from AIRIFY™ UV Sterilizer. This kills odors known as a Double Sterilization effect. 
Germs, bacteria, and viruses are disabled because UV light disrupts their DNA. They lose function and vitality. This results in clean surfaces and fresh air. You'll want to leave the room after you press the 10-second delayed on the button. 
[Note: The ozone produced from AIRIFY™ UV Sterilizer contains odor and should be ventilated for 45 minutes after disinfection] 
Strong effects on Enclosed Spaces
AIRIFY™ UV Sterilizer is very small and portable (141x62x52mm). We created this design intentionally to accommodate for most households. Perfect for small and enclosed spaces, such as your bathroom, garage, gym, kitchen, and home office. For larger rooms for faster coverage, we recommend ordering three to use at the same time.
The UV light is effective in spaces up to 4.5 feet of coverage in 360 degrees. The sterilization effect will start to degrade around distances further than this.
Portable Size for Flexible Placement
AIRIFY™ UV Sterilizer has a rechargeable battery at 700mAh battery which uses a MicroUSB port. It is very simple to operate and Sterilization periods are 30 minutes long. However, you should not be in the room while the lamp is on, as the UV rays are powerful and not good for the skin.
Simply, press the button (activates in 10 seconds), walk away. Then come back to a cleaner room!


 Wavelengths are between 200-280 nanometers capable of inactivating bacteria, viruses, and protozoa

  UV Light prevents the reproduction of microorganisms and infection by damaging its nucleic acids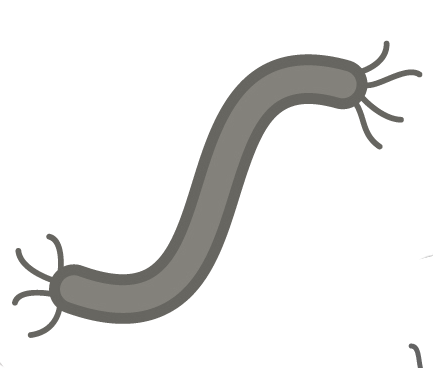 UV light destroys pesticides, industrial solvents, and pharmaceuticals using a process called UV-oxidation
Specifications:

100% Brand New and High Quality!
Color: White, Black
Size:  14.1 x 6.2 x 5.2 cm 
Battery: 700mAh
Plug Type:  USB
Voltage and Wattage: 3.7V and 2.5 W
PACKAGE INCLUDES:
1 x AIRIFY™ UV Sterilizer
🌎 Worldwide Shipping ✈  
🔒
100% Risk-Free Purchase
🔥 
At Belleattheball we believe our products are truly innovative and have 100% confidence in it. We understand that buying things online can be scary with companies not staying true to their customers, so we go the extend to keep you satisfied.
If you bought it and felt that it is not for you, don't worry. Just shoot us a message and we will make it right by offering you a replacement or refund. 100% Simple & Risk-Free process.
Click on "ADD TO CART" to get yours now!